FIND, Inc. is 501c3 student-led non profit organization dedicated to promoting unity and cooperation among Filipino & Filipino- American students. Based in the East Coast, FIND, Inc. currently serves over 3,000 students! We unite our community through dialogues, conferences, leadership development, and networking!
District I through VIII
FIND, Inc.'s primary member institutions are located along the entire Eastern seaboard from Maine to Florida. These member schools are divided into 8 districts according to their geographic proximity!
Online Publication
FINDInk is FIND, Inc.'s online publication! If you love to write and share your art to the FIND community, we are always looking for contributors for our website!
Alumni Network
This network provides various benefits and services that help alumni maintain connections to FIND, Inc., their former school organizations, and their fellow graduates.
Recent Social Media Posts: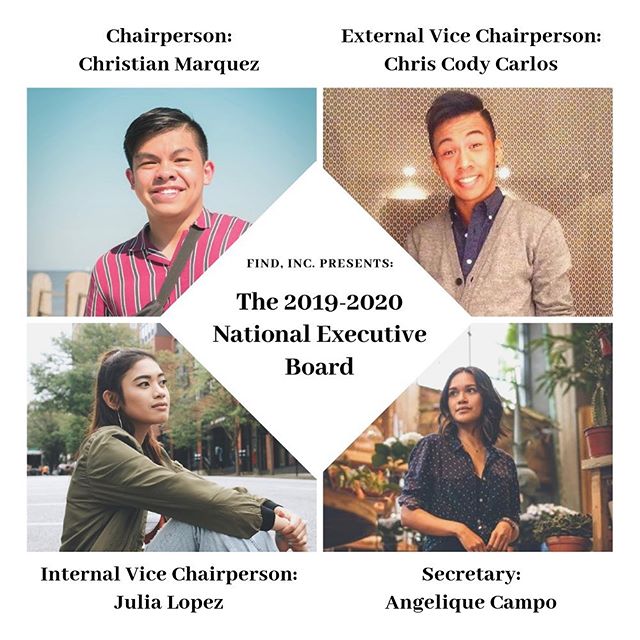 On Monday, July 22, 2019, the FIND, Inc. National Board completed its election process online due to vacancies in multiple positions after the initial in-person election on Saturday, July 13, 2019. We would like to thank the previous national executive board for their hard work and dedication in bettering FIND, Inc. and its community! FIND, Inc.'s new National Executive Board consists of: •National Chairperson: Christian Marquez •National External Vice Chairperson: Christopher Cody Carlos •National Internal Vice Chairperson: Julia Lopez •National Secretary: Angelique Campo •National Treasurer: Julian Salugao •National Co-Public Relations Officer: Jaeanne Vicencio •National Co-Public Relations Officer: Alessandra Vicente Congratulations to the new National Executive Board! (: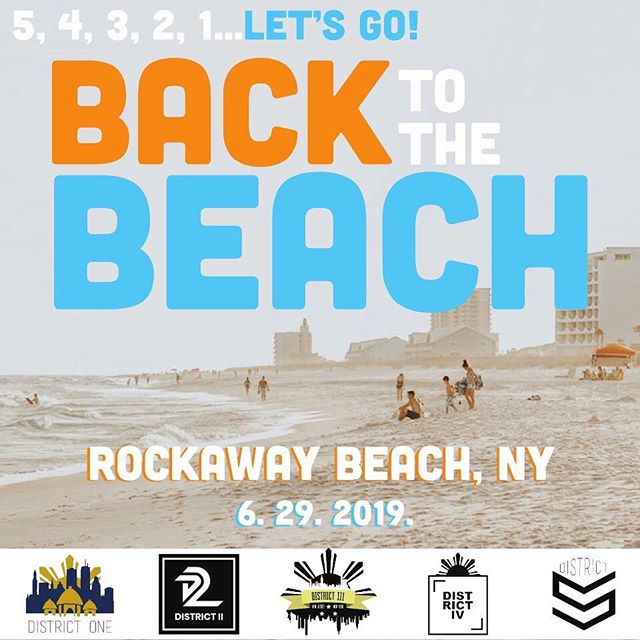 District 1,2,3,4 & 5 will be having their annual beach mixer this weekend, June 29th!!! Your District national teams & chairpeople have been meeting up and planning this out for everyone. Make sure to bring your friends and come through to have a blast! If any questions or concerns, please contact your district's national team or chairpeople. We hope to see you there! Also RSVP on the Facebook event page for updates, directions, and meet up spot! Facebook event link will be on our bio ✏️
CONGRATULATIONS TO THE CLASS OF 2019!! 🎊🎉🎉🥳 We would like to thank you for being part of FIND! Whether you served on the national eboard, your district's eboard, organization's eboard, or even as a general member, you all contributed an effort to be a part of this organization and we wouldn't be where we are today without you guys. But WAIT - your contribution to FIND doesn't need to end just yet! We would like to invite YOU and all other alumni to join FIND's Alumni Network!! This network provides various benefits and services that help alumni maintain connections with FIND. If you would like more information click the link in our bio to join the FB group! #classof2019 #itsnotagoodbyebutaseeyoulater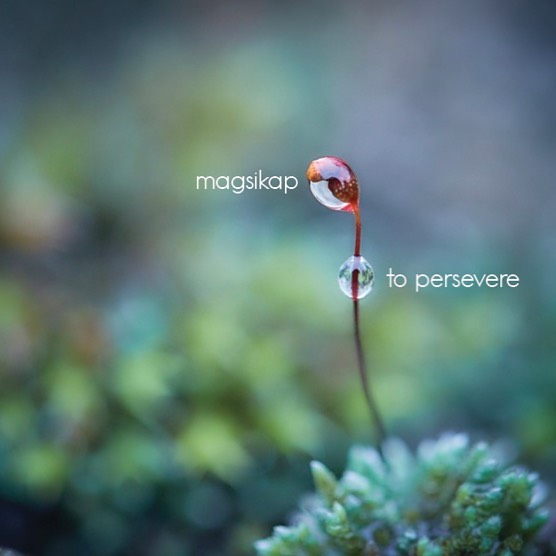 In honor of Mental Health Awareness Month, FINDInk presents our theme for this month: Magsikap (v.) to persevere. We want to emphasize that taking care of yourself mentally, emotionally, in addition to physically, will always be of the utmost importance. Where there is struggle, there is an opportunity for growth. Today, we have over 100+ advocates in the Filipino community that study within professional field of psychology and mental health. Now, we can address them, because we are allowed to Speak Without Shame (#iykyk). In the month of May, think about what your means of healing and self care look like. Then, use that to empower yourself. Persist, no matter what is thrown your way. Feel free to submit your writing pieces to ink@findinc.org, if you wish to participate and have your work posted on our website!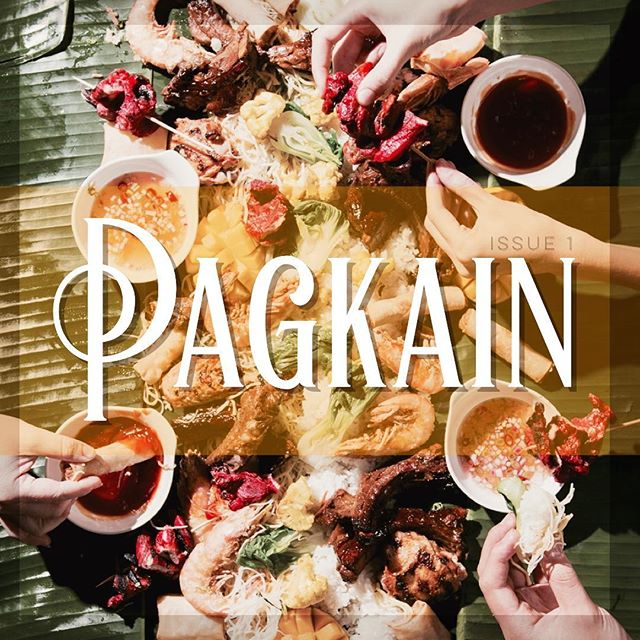 This month's theme for our online publication, FINDink, is Pagkain! Filipino food has graced all 7,000+ of our Philippine Islands. In our hearts and minds, food can often be something that brings people together. The origin of Filipino food is one that tells a story of adaptation and growth. History explains that a lot of Filipino food got its inspiration from different places. For us, there is no one way to make a dish. The diversity and variability we have in just our food is representative of how vast our culture really is. What does Filipino food mean to you? How does this influence you? Feel free to submit your writing pieces to ink@findinc.org, if you wish to participate and have your work posted on our website!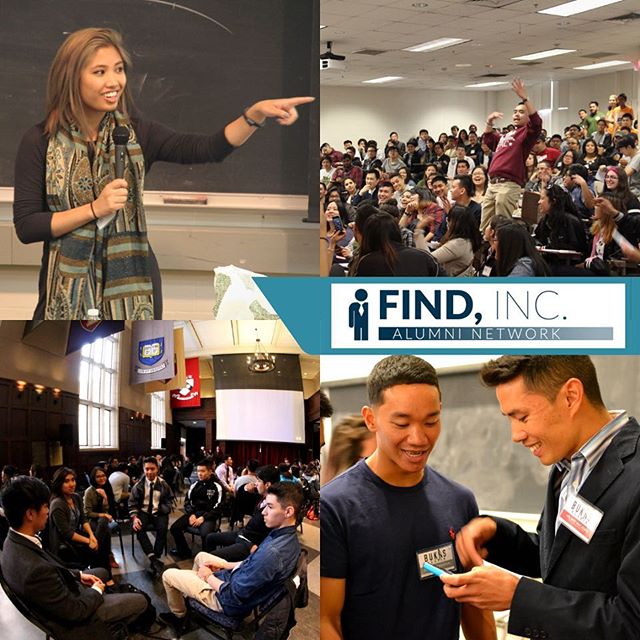 Calling all FIND, Inc. graduating seniors and alumni! Have you enjoyed your FIND, Inc. experience through leadership, Dialogue and/or Conference and want to stay connected with the FIND community after college? Sign up and join the Alumni Network! You'll be able to receive updates through the Alumni newsletter, stay active with the FIND community and more! Link to the form will be on our bio!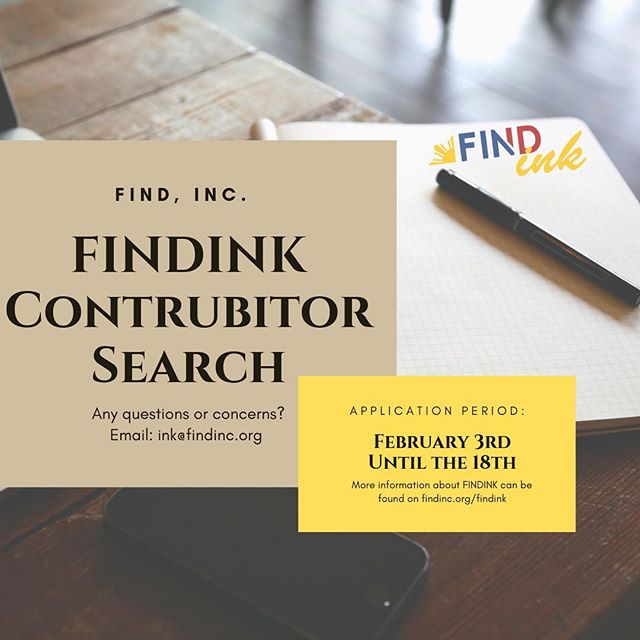 It's been a hot minute, but FINDink is back! We're opening our submissions back up to both contributors and members of FIND, Inc. — Interested in becoming a FINDink contributor? Fill out our application that's linked in our bio and/or can find it on the findinc.org website! The application opened today(February 3rd) and will remain open until the end of day, February 18th‼️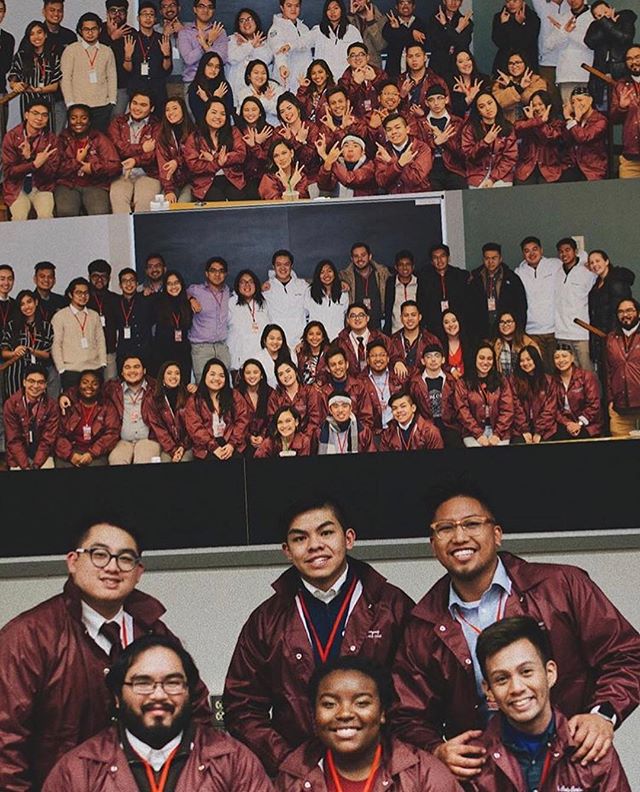 FIND, Inc. 3rd Annual Town Hall & Leadership Summit 2019 ‼️ National Eboard appreciates how open & fun loving everyone was! Also, the willingness to learn and connect with each other despite the fact a majority of us met each other for the first time. The big thing we hope you all got from town hall was the dialogue/conversations we all had and it's okay to be transparent and seek help from each other. We hope you learned a couple of things that helped you reflect as a leader, things that you can bring back to your district, and also even solutions to some of the issues your district maybe facing or ever arises. We as FIND National Eboard and National Board strive to inspire and continuously build our community together to unite all of us through collaboration and dialogue for each and every one of our districts. We spend countless of hours planning things just to have all of us come together and be able to have genuine experiences like this every year. You made many connections during the weekend. Everyone communicates, but very few connect. Saying that, don't be a stranger and randomly check up on each other from time to time! We have an amazing community with very passionate people, stay connected and collaborate if possible! Love, National Eboard 2018-2019 ❤️ • •Shout out to @usciencespca & @find.district5 for hosting us 👑•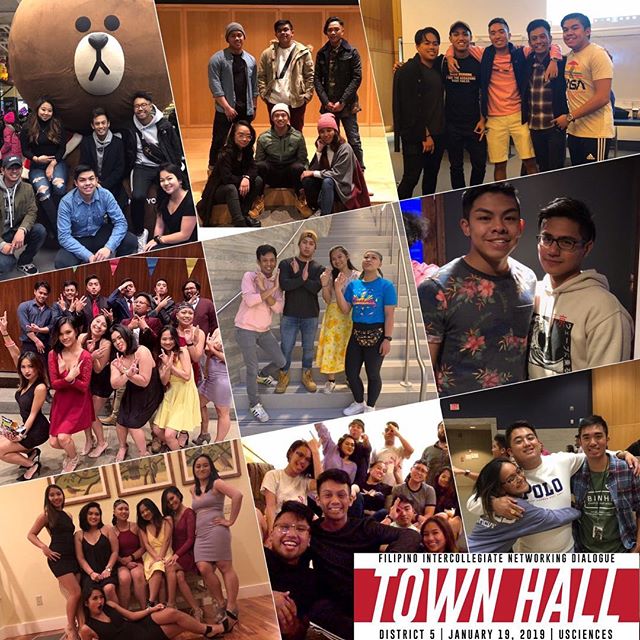 Only a couple of more days until FIND, Inc. Town Hall‼️ Here's a little feature for today's insta post! @officialbrobie is one of the newest National Proxies of D8! He's traveling from Georgia to attend this National event at D5, Philadelphia! Here's a response from Robbi and what he looks forward to for this weekend! "What I'm most excited for this weekend is to make a strong bond with my FIND family. I hope to gain more knowledge on the extra curricular programs that FIND has to offer!" Make sure to show him some love and follow him on insta 🤩 Make sure to keep a look out on the instastory this weekend to see the faces of the leaders that continue to build our FIND community and support each other through our college careers ❤️ We hope that your spring semester started off strong and can't wait to see you all progress to newer heights 😊
This upcoming weekend, FIND, Inc. National Eboard, National Board, and district eboards are all meeting up to attend the 3rd Annual FIND, Inc. Townhall, which will be held at D5's USciences, January 19th! The Filipino Intercollegiate Networking Dialogue, Inc.'s National Town Hall is a two-part leadership summit and town hall event programmed for the respective year's district leaders in all member districts to network, share best practices, and to solidify communication with the FIND, Inc. National Board. In addition to the two-part summit, the itinerary is innovated to allow for contemporary programming that is pertinent and relevant to the Filipino Intercollegiate Networking Dialogue, Inc.'s current leaders, future leaders, and constituents presently and beyond!